Classic Hits 101.7 BAY FM – Serving Virginia's Northern Neck & Middle Peninsula for 40+ years.
Your hometown station for news, weather, and GREAT music!
---
Live Stream Powered By: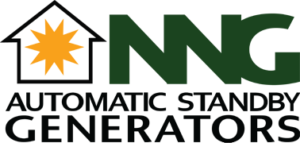 Due to browser restrictions, some users must click the "pause" button, and then the "play" button twice to enable stream.
RON JEFFRIES (6am-9am) knew radio was his calling very early on, spinning records, giving time checks and making up weather forecasts in the family room at about 8 years old. Working most of his career in Richmond and Virginia Beach, has spun Oldies, Adult Contemporary, Adult Alternative, Classical, and Country. In off hours he enjoys the Bay, watching action movies, football and baseball, and playing golf.  In addition to the Classic Hits Morning Show show also serves as operations manager for 104.9 WIGO Country and Classic Hits 101-7 Bay FM
ALAN CRAIG: (9am-10am) Alan was born in California, "arriving" the same year The Beatles arrived in America!  When he was a kid he used to play Elvis records and pretend to be a DJ. Well, some things never change! Alan loves being a part of your day and playing your favorite songs.  And when he's not playing radio, you'll find him playing sports.  Alan's really really good at yelling 'Foreeeee!'
TERESA BROWN:  (10am-3pm) For more than 30 years, Teresa Brown has been heard between the songs on the radio–from Virginia Beach to Las Vegas and some places in between, with husband Jim and three kids. Teresa says "My life is exciting and drama-filled just like yours. Family comes first and then it's all about having fun.  I love stories that make me laugh, smile, and cry. I'm an awful cook, but I love reading, hiking, and attempting DIY crafts. I waste a bit of time on the internet and love a midnight snack. My favorite job is being a Gigi to the grandkids. We just love each other more than anything else."
 RYDER MICHAELS (3pm-8pm):  Ryder says honestly, he can't believe that he's been in the radio business for over 20 years. It all started when he was 17 and looking for a cool job site for my Career Placement class. Once he stepped foot into the radio station, he was hooked. Ryder fell in love with two things while in high school…radio and a cute cheerleader named Amanda. Luckily neither has kicked him to the curb yet! Over the years Ryder's had had the privilege of making days a bit better by playing music and telling stories. Also, he and Amanda have given two of the most amazing kids a forever home, and their lives are full!
NIKKI (8p-1a): A radio veteran of over 30 years, Nikki used to wonder what she would do when she "grew up" but now she doesn't want to grow up.  She's living her dream job of staying in a room and playing her favorite songs all day!  Nikki also loves to travel (mostly to Vegas), watching NFL and college football, getting pumped up with the Rocky movies, and relaxing with a good novel.  Her alter-ego is Dr. Kay Scarpetta so that should tell you who her favorite author is!
GREG BROWNING (1a-6a): For Greg, home life is all about family.  He and his wife have a 5-year-old who loves drawing, writing books, basketball, and Spiderman. Never a dull moment at the Browning home with their two dogs, 'Gunther,' a puggle, and 'Oscar,' a whippet terrier. Greg's favorite time of the week is Sunday, having dinner with their parents. He's a big fan of 'Dateline' on NBC, and trying new pizza restaurants.  He loves Classic Hits artists like The Doobie Brothers, Joe Cocker, Queen, Journey, and Lita Ford.
Address: 101 Radio Road, Kilmarnock, Virginia 22482
Phone: (804) 435-1313
Email: [email protected]
Click Here to Download a copy of our 2014 EEO Report