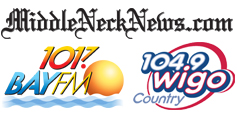 Two Rivers Communications
Account
Executive
We have a rare opening for a client marketing/account executive who will represent our radio
stations. You will receive a base salary, sizable commission, and travel allowance. Applicants
should be based locally and have transportation.
Our ideal candida
te will possess strong sales, interpersonal, and organizational skills. They
should be self
–
motivated and comfortable with multitasking.
Responsibilities:
•
Learn core elements of marketing and radio advertising through our training programs.
•
Meet with an
existing client base to maintain business relationships.
•
Develop new potential client relationships to utilize radio broadcasting as part of their
marketing efforts in the Northern Neck/ Middle Peninsula region.
Qualifications:
•
High School diploma (Ba
chelor's Degree is preferred)
•
Strong written and verbal communication skills
•
Strong organizational skills
•
Background in sales/working with the public
•
Common knowledge of office software applications
WHY WORK HERE?
Radio is fun! We think that's
true of our office culture. Our mission is to provide accurate local
news, weather, and positive entertainment to listeners in the Northern Neck and Middle
Peninsula. Both stations provide an ideal platform to provide local merchants a strong viable
tool t
o reach consumers in the area. We believe this is a great career choice for the right
candidate
!
Two Rivers Communications is an Equal Opportunity Employer