The Super Bowl is upon us. While beer might be the go-to for many people when it comes time to gather around the television, a cocktail can be a great thing to sip on while you watch as well.
Whether you're looking for shots to have during halftime, or a delicious sipper to keep you going through the whole game, we've rounded up some excellent Super Bowl cocktails worth whipping up this year.
New England Patriots Half Time Shots
By Elegant Affairs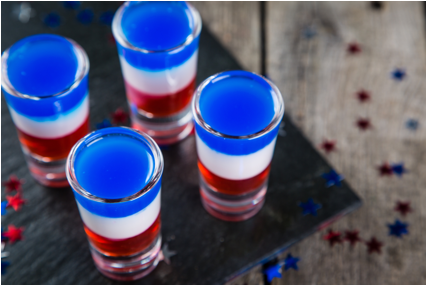 Ingredients:
.5 oz. Captain Morgan LocoNut
.5 oz. Grenadine
.5 oz. Blue Curacao
Directions: Pour Grenadine into a shot glass. Slowly pour the Captain Morgan LocoNut over the back of a spoon so it floats on the Grenadine. Repeat the process with the blue curacao.
---
Green Eagle Spritzer
By Elegant Affairs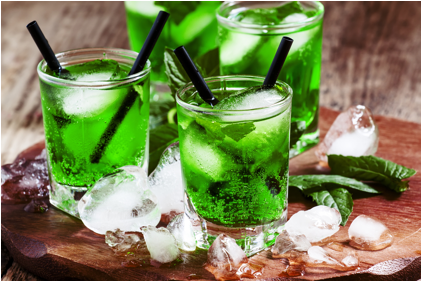 Ingredients:
1 oz. tequila
1 oz. green crème de menthe
1/2 oz. Midori
2 oz. grapefruit juice
2 oz. pineapple juice
2 oz. of club soda
mint garnish
Directions: Fill a shaker with ice. Pour in the ingredients and shake until chilled. Strain the mixture into a glass filled with ice. Top with club soda.
---
More great cocktails big game recipes here